El Salvador food and drink is particularly distinctive among the diverse cuisines of Central America. A blend of indigenous and Spanish influences, El Salvador food can be as familiar as chicken soup, or as exotic as fried palm flowers.
The restaurant scene in El Salvador is influenced by many different cultures. Food options include Italian, Korean, Japanese, French, Chilean, American, Peruvian, Mexican, Spanish, Middle Eastern, German, Chinese, Argentinian and others. You can also easily find American fast food chains such as Burger King, McDonald's, Wendy's, KFC, Subway, Quiznos, Pizza Hut, Little Caesar's, and Domino's, in the largest cities in the country such as San Salvador, Merliot / Santa Tecla, and Santa Ana. Other franchises include Tony Romas', Bennigans and others. Some of the best restaurants are located in Zona Rosa (Paradise, Alo Nuestro, 503).
The typical Salvadoran diet includes lots of rice and beans, seafood (particularly among those who live on the coast), and the most common Salvadoran dish, the famous Pupusa, a round corn tortilla filled with cheese and other elements, usually chicharon (shredded pork meat). It's widely agreed that the best pupusas in the country can be bought in Olocuilta, which you can get to along the highway on the way to the Comalapa airport. You will find 50+ pupusa stands there, competing for business.
Also Salvadorans eat fried sliced plantains (platanos) usually with beans, sour cream, cheese and sometimes eggs, yuca con chicharron, pastelitos de carne, panes con pavo (turkey sandwiches), hand made tortillas among other very delicious Salvadoran foods. If you are staying on the coast, make sure you try the cóctel de conchas. It is a mix of black clams, lime juice, onions, tomatoes, cilantro, and chiles in a spicy black sauce. You can find them for about $3/bowl, using freshly harvested clams. A wide range of other seafood dishes can also be found.
Many large modern supermarkets are scattered throughout the capital and in large towns, such as La Despensa de Don Juan and Super Selectos, which sell local produce and a large variety of international products. Like anywhere else in the world, these are a cheaper alternative to eating out every night.
Breakfast in El Salvador
El Salvador breakfasts typically include an assortment of El Salvador foods, such as eggs scrambled with vegetables (huevos picados), cheese, fried plantains (platanos fritos), mashed beans and tortillas. Fresh tropical fruits like mango, pineapple and banana are a welcome accompaniment.
El Salvador Meals
Because El Salvador boasts an extensive coastline, seafood is a common ingredient in El Salvador cuisine. Soups (sopas) and stews (caldos) are extremely popular in El Salvador, especially sopa de pata, a mix of… well.
Other El Salvador meals
Pupusas : thick corn tortillas stuffed with cheese, meat, squash, and/or other fillings.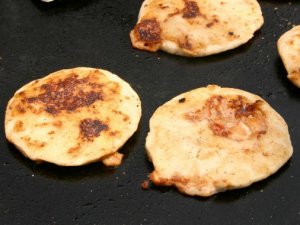 Empanadas : flour pastries filled with meat, potatoes and/or cheese. In El Salvador, "empanadas" can also refer to a dessert: fried plantains stuffed with sweet cream.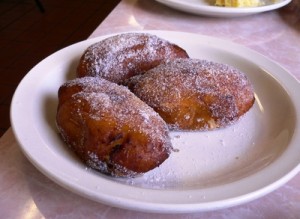 Tamales : boiled pockets of corn dough, stuffed with meat or sweet corn and served in banana leaves.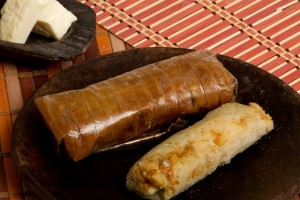 Sopa de Pata : a popular soup made from corn, plantains, tripe and cow's feet.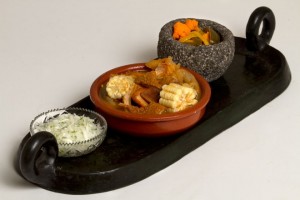 Snacks & Sides in El Salvador
Yuca frita : fried yucca, often served with chicharon (deep-friend pork cracklings).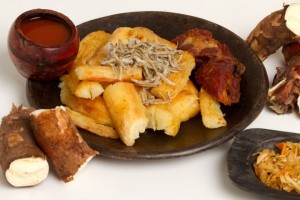 Pacalla : palm flowers breaded in cornmeal, fried and served with tomato sauce.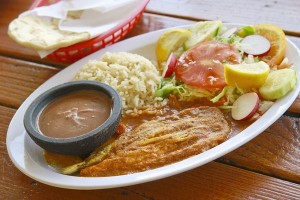 Platanos fritos : deep-fried plantains.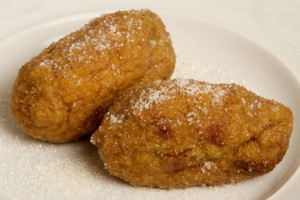 Curtido : a spicy, vinegar-based condiment made from cabbage, carrots and other veggies. Much like sauerkraut.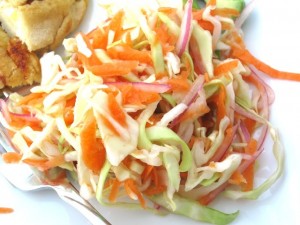 El Salvador Desserts
Tres Leches Cake (Pastel de Tres Leches) : A cake soaked in three kinds of milk, including evaporated milk, sweetened condensed milk and cream.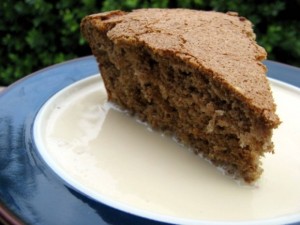 Pastelitos : pasty turnovers, stuffed with sweets like custard, jam or caramelized fruit.
Semita : coffee cake with guava or pineapple jam.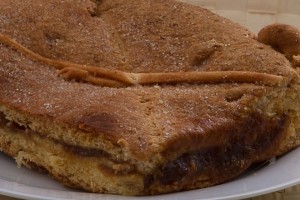 Beverages in El Salvador
The most popular El Salvador beer is Pilsener. Characteristic non-alcoholic beverages in El Salvador include Kolachampan, a sugarcane-flavored soda; tamarind juice; horchata, a sweet herb and spice-based El Salvador drink; and ensalada ("salad"), a drinkable blend of finely chopped tropical fruits.
Typical beverages and fruits : Try the most delicious Horchata (made from rice and "morro" seeds) and Cebada (a smooth and sweet pink barley refreshment). If you prefer (at your own risk) to drink natural juices, such as: guava, jocote, arrayan, chirimoya, granadilla de "moco" and marañon.
Furthermore, you should try to savour the local fruit, as: jocotes, marañon japones, green mango (with salt, lime, alhuaiste (ground pumpkin seed), manzana pedorra (orig.from Los Planes de Renderos), "nance", "red or yellow almendras" salvadorenias, "hicaco" "paterna" (also try the cooked paterna seed with lime and hot pepper, and don't miss the suave and liquory aroma of "carao".
Clubs : In San Salvador The trendiest night spot to visit is called La Zona Rosa and although doesn't cover a large area, it's home to many exclusive, upscale bars and nightclubs, and the best restaurants in town. A famous spot to go is a mall named Multiplaza where it has several clubs and bars. There's also Paseo del Carmen.
In San Miguel the famous Av. Roosevelt that hosts one of the biggest festivals in Central America in November is where you will find numerous bars and clubs for sexy nightlife.
More information about Restaurants/Dining in El Salvador, please visit http://www.elsalvador.travel/category/servicios/restaurantes/?lang=en